The Ultimate Guide To RV Roof Maintenance: Using Canopus RV Sealant Tape
Posted by EMILIA ROGERS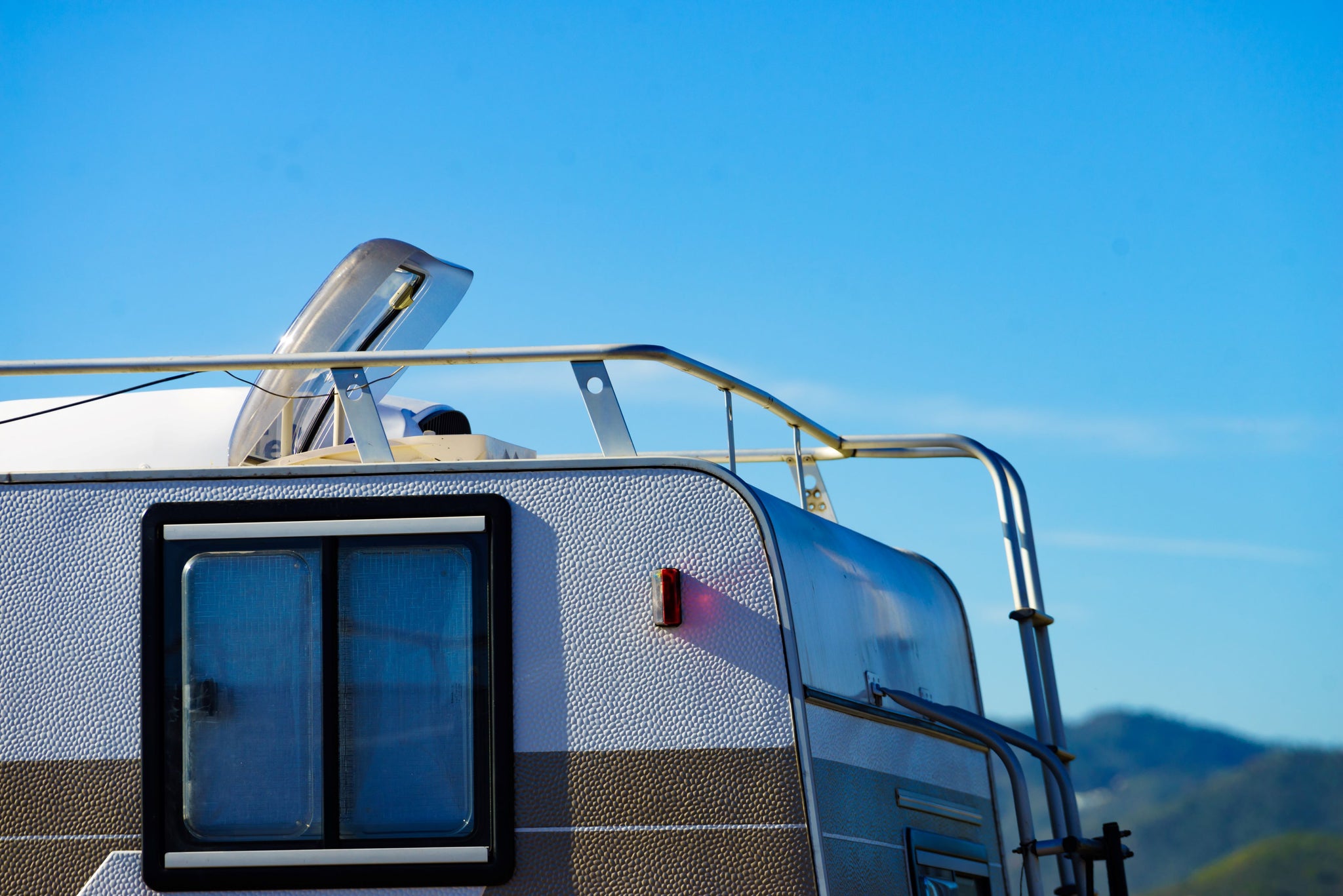 It's that time of the year again when the weather is pretty much perfect – which means it's time to go camping.
But what about that little crack on the RV roof that seems like it will cause problems?
After all, it can rain anytime and snow very soon. In this instance, an RV roof tape seal can fix that problem.
But what is an RV seal?
We'll explain the uses of an RV roof patch tape and why every camper must have one.
The RV Repair Tape Is a Reliable Camping Buddy
An RV tape for roof primarily seals roof cracks and holes. However, campers can also use it to seal slide-outs, vents, pipes, and hoses. Campers need not worry about the potentially extreme weather – it's a waterproof RV tape that will adhere to most materials and components. Such as:
➔ Plastic
➔ Aluminum
➔ Glass
➔ Wood
➔ Vinyl
➔ Rubber
Knowing how useful an RV roof tape seal is, this begs the question – what is the best sealant for a RV roof?
Finding the Best RV Roof Sealant Tape
There are plenty of RV repair tape that can prevent people's RVs from further damage. And upon searching and trying various RV sealants, campers found the Canopus RV roof sealant tape to be the most reliable.
Why?
Waterproof
It's nice to hear the rain or see the snowfall while relaxing in the RV. Eventually, however, these weather conditions can damage the roof and will seep through the cracks – unless campers use a waterproof RV tape to prevent the water from entering.
With products like the Canopus RV roof sealant tape, campers can feel more at ease that their RV is protected. One purchaser even noted, "Used it on a leak on a doublewide trailer roof and worked great!"
But is the Canopus RV roof patch tape easy to use?
Easy Application
Many RV tape seal are either too tacky or too stiff, making it challenging to seal the RV holes and damage. Fortunately, RV tape for roof – like the Canopus RV roof sealant tape – is flexible. This means RV owners can cover the cracks in angled or curved roofs, awnings, hoses, and even damaged RV doors.
Remember the RV lock not working – that bent the handle when trying to disassemble it? It's also possible to patch the door lock with RV tape for roof.
But will it last?
Long-Lasting
Most RV owners use RV repair tape as a temporary solution to their vehicle's damage. However, many of them find that their RV roof patch tape stops being sticky quicker than they expected.
With the Canopus RV roof sealant tape, the company's patrons were more than delighted to learn that the product is "super sticky," according to one Amazon reviewer.
But they're not the only ones who mentioned that – most customers also recommend the RV tape seal because of its long-lasting adhesion.
Besides the RV roof, where else can people use the RV roof patch tape?
Using RV Repair Tape
Since most waterproof RV tape is durable and flexible, people can also use it for the following:
➔Tents
➔ Canopies
➔ Greenhouses
➔ Boats
Products like the Canopus RV roof sealant tape are also easy to apply.
How?
Clean
Before applying the RV roof patch tape, make sure the cracked or damaged area is clean so it will stick better.
Peel
The RV roof tape seal has a clear film. Peel it slowly and make sure it doesn't stick to itself – otherwise, it will be hard to unroll.
Apply
Once peeled back, carefully apply the RV tape seal on the surface and apply heavy pressure to ensure the product bonds to the damaged RV area.
After the patch-up, it's time to travel again – without worrying about the rain or snow seeping through the RV.
Camping in an RV is always an exciting activity. But RVs with a cracked roof or window can prevent people from enjoying their vacation.
Who wants raindrops or snowflakes inside their supposed relaxing dwelling anyway?
Ease of application is a key consideration for any RV owner, and the Canopus RV roof patch tape excels in this regard. Its flexibility allows for seamless coverage of cracks on angled or curved roofs, awnings, hoses, and even damaged RV doors. The tape's long-lasting adhesion ensures that it remains a steadfast solution, dispelling the notion of RV repair tape as a temporary fix.
Noteworthy for its durability and flexibility, the waterproof RV tape extends its utility beyond the RV realm. From tents and canopies to greenhouses and boats, the Canopus RV roof sealant tape proves to be a versatile solution for various applications.
The application process is straightforward – clean the damaged area, peel the clear film of the RV roof tape seal, and apply with pressure for a secure bond. With the patch-up complete, campers can embark on their travels with the assurance that their RVs are fortified against rain and snow. An exciting camping adventure awaits, unhindered by worries of unwanted weather intrusions, thanks to the reliable protection offered by the Canopus RV roof sealant tape.
Fortunately, an RV repair tape – like the Canopus RV roof sealant tape – is an excellent patch-up that allows campers to unwind and have fun in their RVs, as no snow or rain will enter their little happy place. Collection 2019 Sale 70% Off Title for image